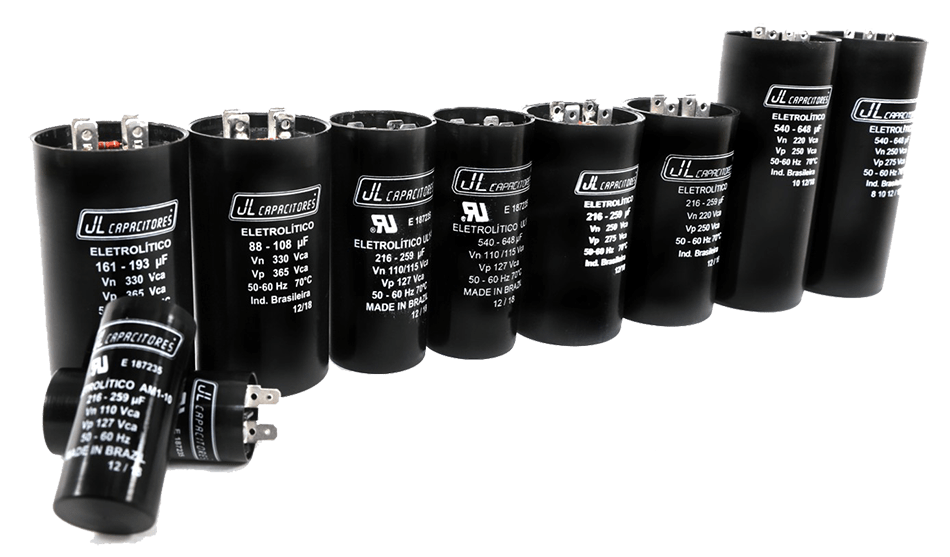 Electrolytic capacitors for motor start

Our electrolytic capacitors were carefully developed to meet the demand of both domestic and international market. A delicately selected high-quality product.
JL Capacitors

They are power capacitors, which aid in starting the motor and increase its torque during operation – normally, the capacitor is permanently connected to the motor and remains in the circuit for its entire period of operation.
The high efficiency of any equipment is directly linked to the quality of the capacitor used.

High technology
With more than 30 years of experience in the field of production and commercialization of capacitors, we aim to always keep up we the newest and best machinery, complying with IEC 60252-1.

Self-regeneration
Developed based on self-regenerating metallized polypropylene, our capacitors ensure high power, low losses and minimum weight and volume.

Approved by Underwriters Laboratories since 1998

Approved by Verband Der Elektrotechnik since 2007

Approved by China Quality Certification since 2015
Contact us to know more about our production, products and special capacitances.